Okay, it's a long story, and it does make sense, honest. When I was about 7, my grandma picked up a pattern for "Victorian mice," simple little anthropomorphic mice, with gathered lace skirts and simple felt coats. My Mum and I made these for a while, and sold them for charity at school fairs and the like, but we soon got bored. By 1986, we were making the mouse versions of the entire wedding party of Price Andrew and Sarah Ferguson. (I quote this only because it allows me to say that I'm not the only strange person here, and it's actually my Mum's fault, as much as mine.) A few years later, I made a few Arthurian mice. Over the years, I've made Morris dancing mice, characters from A Song of Mice and Fire, and various live roleplaying characters.

Here are some Lord of the Rings mice. Why? Just because. :-D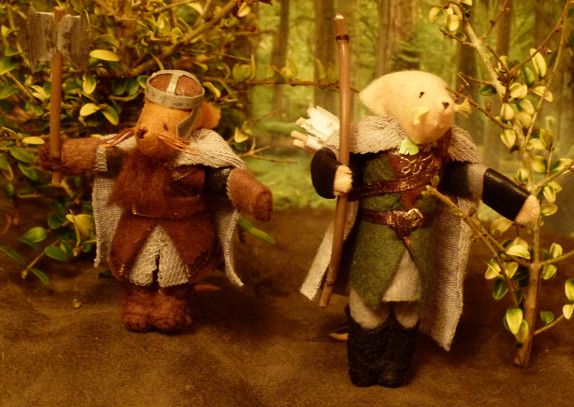 Here is Strider-Mouse looking very suspicious in an inn in Bree.




"You cannot pass!"




Boromir defending Merry and Pippin: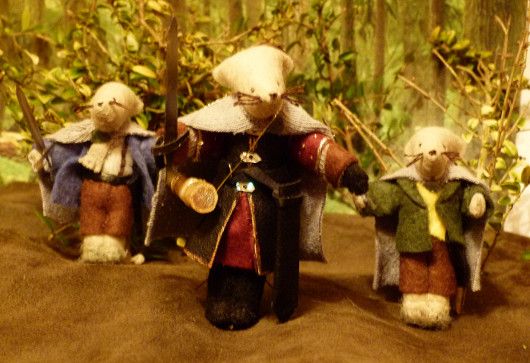 The Dead Marshes