Last week, I was off role-playing for 8 solid days. My action figures went too. However, even though I was with like-minded friends who see nothing at all strange with spending eight days inside, role-playing (something everyone at work thinks totally strange), all of whom I met through fannish circles (university Tolkien society), I didn't quite have the nerve to "come out" with my action figures. Sheppard and McKay therefore spent the week face down in a plastic bag of cross-stitch, emerging only occasionally for hasty furtive adventures when no-one was looking. Consequently, many of these pictures as out of focus, hasty affairs.






"For the last time, Sheppard: God doesn't play dice with the universe"
__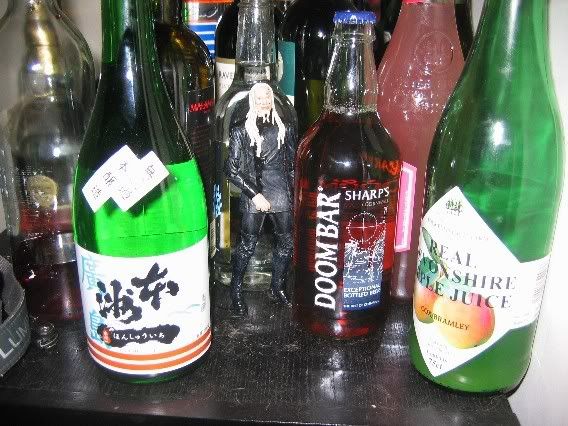 The dangers of drink
__





Sheppard finds himself in a dark cave full of hideous larval creatures
__




Sheppard has a horrible encounter in a stone circle...

... but never fear, because Rodney's coming to the rescue, with an enormous posse.



__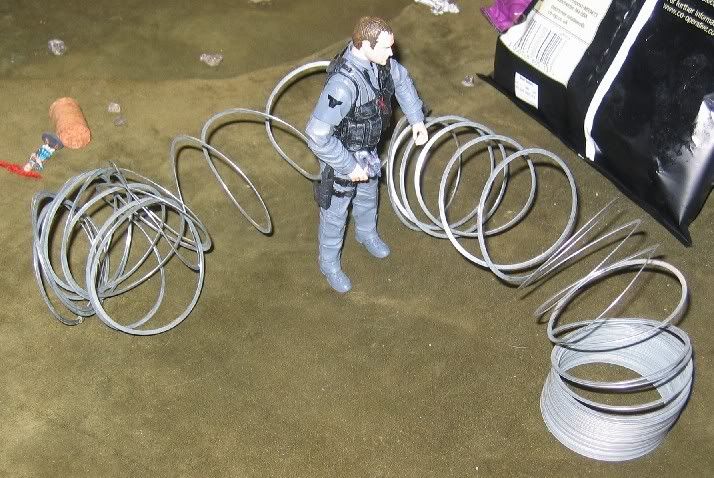 The wormhole goes horribly, terribly wrong
__




We always did say that Outside is a bad idea.
__




I really have absolutely no idea.
__




A terrible beast of enormous size guards the only way down.
__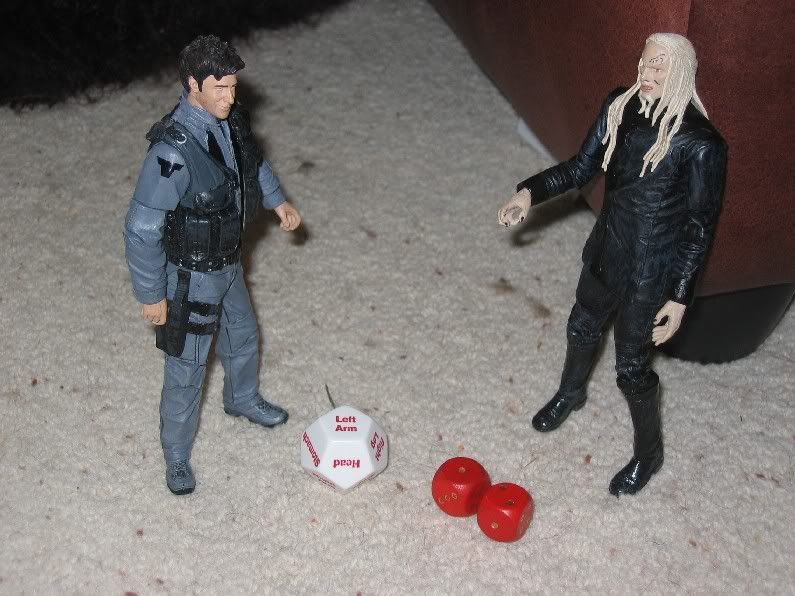 The Defiant One in role-playing form...

...and what the Shep Whumpers wish the Wraith had rolled instead.